Four members of our family are licensed amateur operators and understand the need for quality callsign and ham event items.
Hamfests we will be attending and embroidering at in 2019:
Callsign & Club Logo Shirts
We offer T-Shirts, Polo Shirts, and Denim Button Up Shirts with your callsign, name, and other amateur radio designs
Callsign & Radio Club Logo Hats
We offer all types of Callsign Hats. All types of styles and colors available. Great for hamfests and other amateur radio events

Callsign Hat and Shirt Combos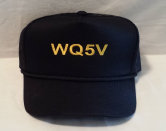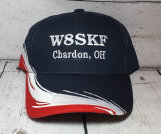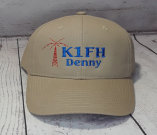 Many styles and colors to choose from. You can also have designs added to one or both sides of the hat, as well as, your name or call added to the back of the cap.
Many styles and colors to choose from. Name, call, and designs can be added to the left and right chest area, as well as, names or call on a sleeve.
We offer hat and shirt combinations too! The combo pricing is lower than buying a hat and shirt individually.
EmComm and Skywarn Hats

Emergency Management and Emergency Communications Hats
Skywarn Logo Hats
Providing professional embroidery and digitizing services for every need.
Embroidered Memories
Winslow, AR

(479) 684-9627
Amateur Radio Patches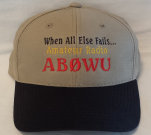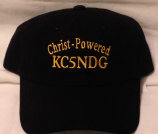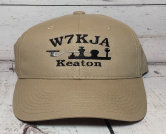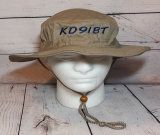 Club Logos We Have Ready For Shirts:
The ARC logos shown below have been digitized and are ready to be embroidered on any of the shirts we offer, or we can embroider these logos into a patch for you to sew, or iron on your vests, bags, or other gear.
Central Kansas ARC Logo
Joplin, Missouri ARC Logo
The Backyard Repeater Group
SCARS ARC Logo
Russellville, AR ARC Logo
Shreveport, LA ARC Logo
Raytown ARC, Kansas City
See the Club Logos we have available to embroider on shirts in the Shirt Section of this page!
OCAPA Logo